Human Health
We develop solutions for sustainably providing measurable health information, enabling frequent patient/provider interactions
The ALRT Telehealth Solution

The first of its kind solution that shifts patient self-management to active patient management, providing close follow-up diabetes treatment by utilizing direct meter uploads. ALRT uses AI to offer insulin dose suggestions based on best practice guidelines, predictive A1C tracking, clinician alerts to ensure adherence to care plans, and much more!
ALRT clinical trials have shown a 1.2% reduction of A1C in the most difficult to control patients over 6 months. According to Americans with Disabilities Act (ADA) and Prospective Diabetes Study (UKPDS) data, a 1% drop in A1C reduces cardiovascular risks by 45%, microvascular disease by 25%, and death by 21%.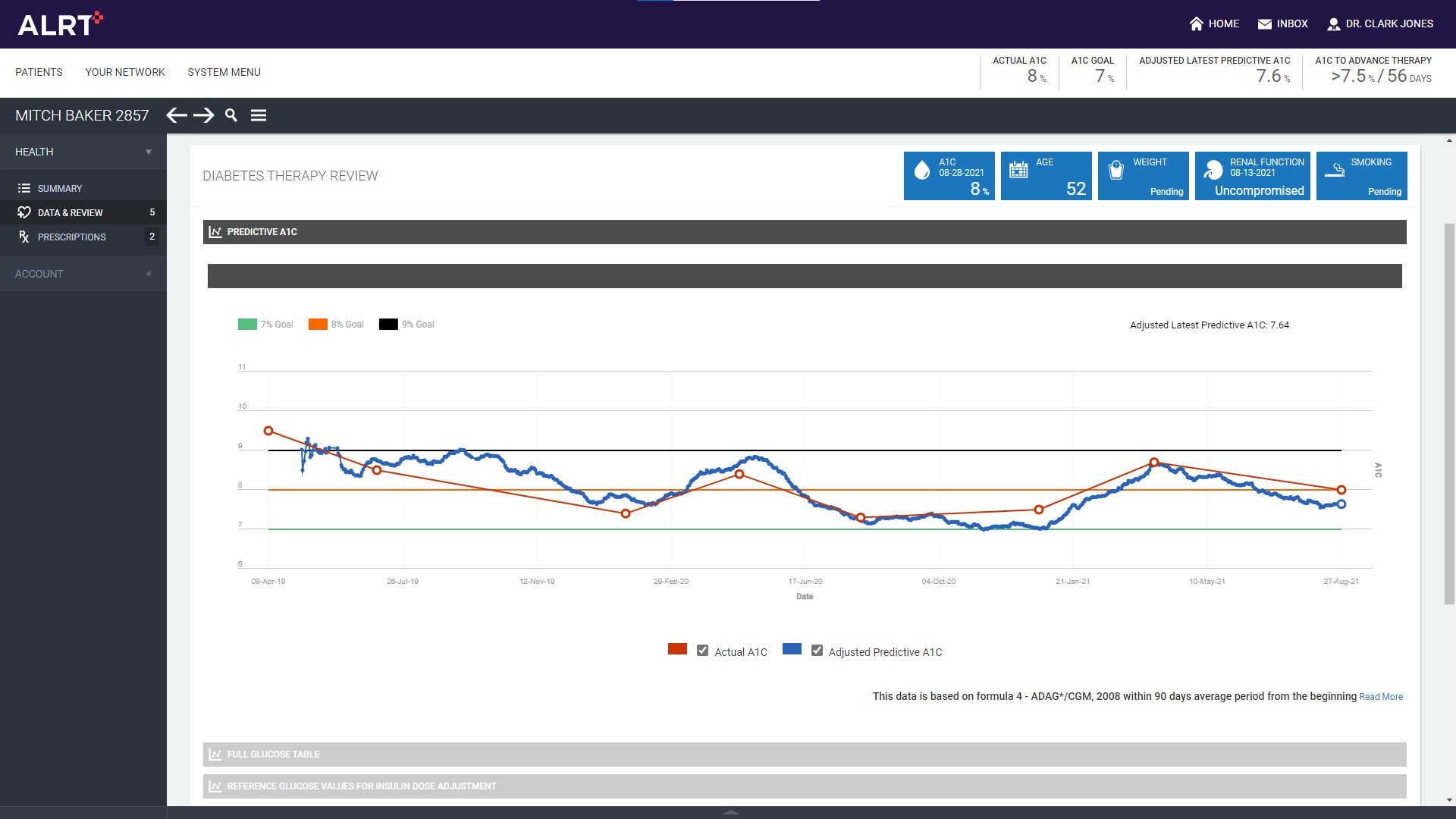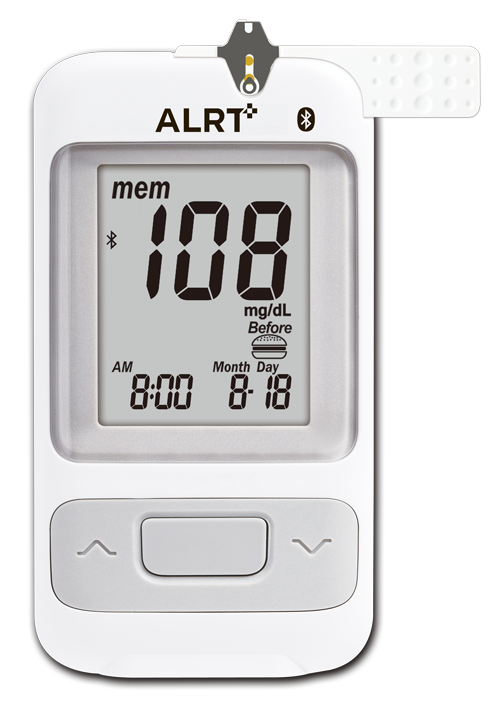 Active patient management

Much of the unnecessary morbidity, mortality, and cost related to diabetes is due to clinical inertia, the failure to advance therapy on a timely basis. ALRT leverages AI analysis of patients' blood glucose testing data to help healthcare providers promptly identify trends that require attention.
FDA cleared insulin dose adjustment

Utilizing direct meter uploads, our AI algorithms assist healthcare providers in adjusting insulin doses based on best-practice guidelines without the need of the clinician to have to manually calculate which is very time consuming. Because the glucose readings are uploaded directly, the clinician can be confident in their accuracy and consistency.
Patent pending predictive A1C

Our platform's cornerstone Predictive A1C feature (patent pending) provides patients and clinicians with a holistic view over time of the patients' glucose levels to track progress and intervene to stop regression.
How ALRT works
ALRT uses patient specific data from glucose meters to predict individualized A1C and facilitate timely intervention
1.

Direct meter upload

next

2.

Predict A1C values and advance therapy

next

3.

Intervene
Clinically effective

ALRT is clinically effective, with significant drops in A1C in multiple clinical trials. This translates to significant reductions in diabetes related complications.